Find an Attorney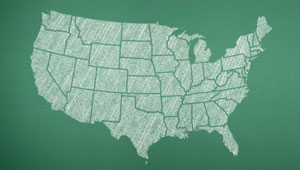 An expert in assisted reproductive technology law will help ensure that your family building matter proceeds smoothly. Our Online Adoption and ART Academy Member Directory lists the current fellows of the American Academy of Assisted Reproductive Technology Attorneys in each State.
Considering Adoption?
If you are interested in learning about building your family through adoption, please visit us at the

 clicking here gets you to the American Academy of Adoption Attorneys Website.
Interested in Joining AAARTA?
Click here for our application to AAARTA. We look forward to seeing you join AAARTA. Review the Ethics Code before joining. 
Who's Who In AAARTA
Director, Margaret Swain 
Director@aaarta.org
Deputy Director, Nidhi Desai 
Deputy.Director@aaarta.org
Legislative Committee Chair, Kurt Hughes
K.Hughes@aaarta.org
Executive Administrator, Jennie Sullivan
Admin@aaarta.org
News
Recent ART related cases:
Missouri: McQueen v. Gadbury (Missouri Court of Appeals, Eastern District, No. ED103138, 11/15/2016). This is a case of disputed dispositional authority over cryopreserved embryos in a divorce, and an attempt by the wife to classify the embryos as persons. The mid-level appeals court affirmed the trial court's judgment that frozen pre-embryos are marital property of a 'special character' and that the parties jointly hold rights to them and that they may not be used or released without the consent of both parties. The argument that the pre-embryos are children was found to have no merit and the trial court did not err in failing to classify the frozen pre-embryos as children under Missouri law.
Kansas: State of Kansas et al v. W.M. and A.B., 11/22/2016 (District Court of Shawnee County, Case No. 2012DM2686)
A man replied to an ad for a sperm donor on Craigslist. He provided his sperm to an unmarried lesbian couple who, without medical intervention, inseminated one of the partners. After the child was born, the partners separated and the custodial mother applied for state benefits. The state sued for paternity determination and reimbursement of child support from the donor. Kansas law requires medical involvement for a provider of sperm to be considered a donor. The court considered the best interests of the child and who, as between the donor and the non-custodial parent, had the "weightier" parental rights and responsibilities. The court held that the donor was not a parent and therefore, had no duty to repay the state.
Texas: In the Interest of P.S., a Child, 2016, Tex.App. LEXUS 11657 (2nd District Court of Appeals of TX, 10/27/2016). A man provided his sperm to a female friend by delivering the specimen in a cup directly to the woman. He had agreed that it would be used for insemination, which was done without any medical oversight or intervention. A child was conceived in this way, and the man was involved with the child for a period of time until the mother refused him access to the child. She rescinded the acknowledgement of paternity and asked him to relinquish his rights. He sought to be declared the father of the child. Texas law required that if a man is to be considered a donor with no rights or responsibilities to the child, then his sperm must be provided to a licensed physician for use in 'assisted reproduction'. Here, the court held that the man was a parent, not a donor.
Maryland: The Court of Appeals, MD's highest appeals court, issued its opinion: "De facto parents have standing to contest custody or visitation and need not show parental unfitness or exceptional circumstances before a trial court can apply a best interests of the child analysis. The Court's previous decision in Janice M. v. Margaret K., 404 Md. 661 (2008), is overruled."  Conover v. Conover
Director's Report
AAARTA Director, Margaret Swain reports on the Academy's recent activities involving ART.
ART Legislative Updates
AAARTA's legislative committee analyzes and responds to bills as they are introduced in the various state legislatures.  This section provides periodic updates. 
Federal Bill "Providing Certainty for Progenitors Act of 2016":
AAARTA Director's Comment
Academy supports improved fertility and adoption benefits for America's veterans.  Press Release - VA bill
Events in 2017-2018
March Webinar
The Academy's next webinar is scheduled for March 13, 2018, at 12:30 p.m. Eastern Time. The 1.5 hour webinar, "Fundamental Legal Issues in 3rd Party Reproduction" is being presented by Academy Fellows Melissa Brisman and Tim Schlesinger. 

Who are the parties? What court has jurisdiction? Do any statutes apply? This program will take you through some of the critical legal issues that arise in surrogacy agreements and in the court actions that may be necessary to obtain legal status for the intended parents after a surrogacy. In addition, this program will explore basic legal issues that arise in the context of egg donation, embryo donation, and sperm donation agreements. 
The registration fee for the 90 minute webinar is $149 for Non-Academy participants and $125 for Academy Fellows. Participants may attend the webinar live or receive a recording following the webinar. The webinar is open to anyone who is interested in learning more on the topic. Please feel free to share this information with friends and co-workers.
Click on the link below to register. 
Fundamental Legal Issues in 3rd Party Reproduction
Webinars for Purchase
The Academy provides its webinars on Adoption and ART law for purchase.  To learn about our upcoming webinar and to register, click here. To see a list of all available webinars click: Webinars on ART and Adoption.
Academy 2018 Annual Conference in Kansas City, Missouri
Pioneering on the Plains:
Forging New Directions in Family Formation
The Academy's 2018 Annual Conference is being held in Kansas City, Missouri, April 29 - May 2, 2018.

Please visit the Annual Conference webpage for more information on attending, being a Sponsor or Exhibitor and to register.
Questions about AAARTA or the Conference? Contact Executive Administrator Jennie Sullivan at (317) 407-8422 or admin@aaarta.org. 
Educational Opportunities
ABA Family Law Section 2017 Fall CLE ConferenceOctober 4-7, 2017
Beaver Creek Mountain, CO
ASRM Annual Scientific Congress and Expo
October 17 - November 21, 2017
San Antonio, Texas
ABA Family Law 2018 Spring CLE Conference
May 9-12, 2018
Nashville, TN
For further information concerning ABA events, please contact: Cynthia ("Cindy") G. Swan, Director – Section of Family Law, American Bar Association | 321 North Clark Street | Chicago, IL 60654, Office Direct: 312.988.5619 | Cell: 773.490.9320, cynthia.swan@americanbar.org | www.americanbar.org.